Redesign for the website of Iglesia Integral de Restauración church in Colombia. Before the pandemic, the redesign, conceptualization, and execution of the new website was carried out, which they began to use to share information and connect with people who are part of the community.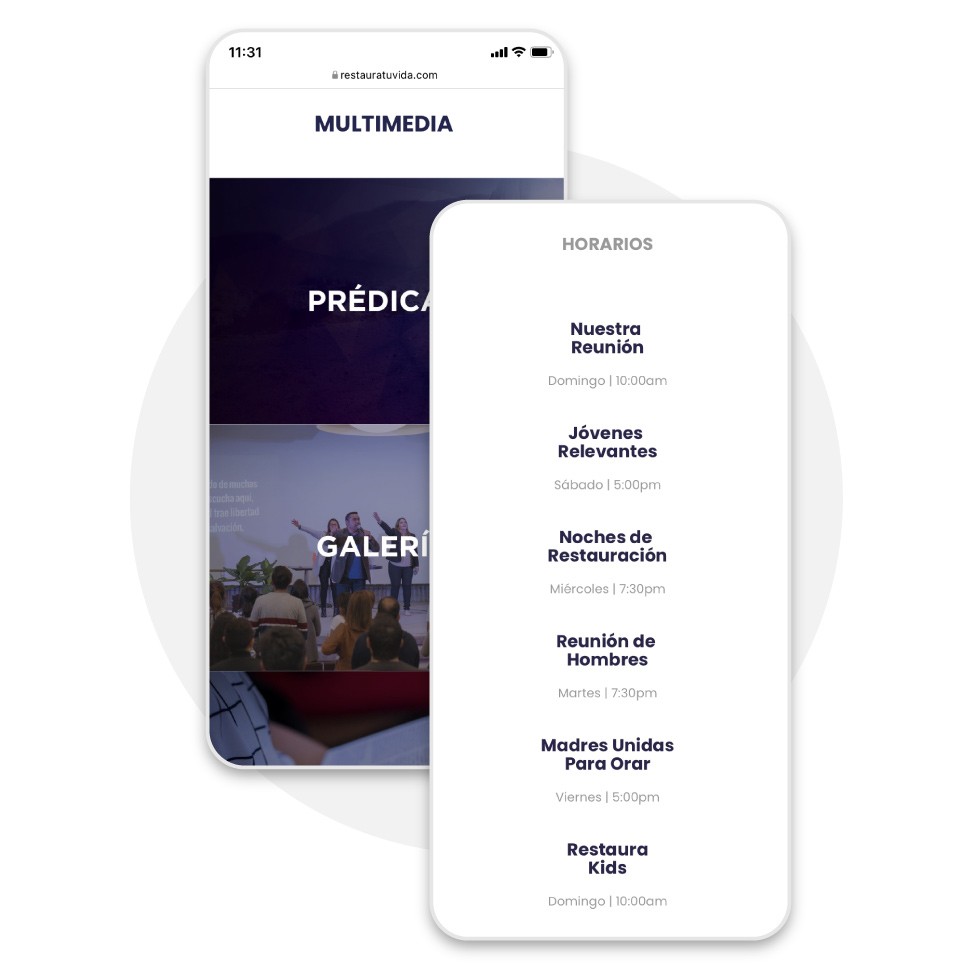 THE PROJECT
This website required a design that adapted and synthesized the large amount of information that the client needed to show: events, image gallery, podcast, schedules, embedded content, etc …
The site was redesigned with a clean and simple graphic line where people could easily find the information they were looking for.